The yacht offers you experience that a few other activities can provide. You get to enjoy unlimited a combination of relaxation, luxury, adventure and freedom as you enjoy the best food and entertainment on water. If you are looking for that experience of a lifetime a yacht vacation is the best choice.
Before you hit the high seas, there are a few things you should keep in mind. Here is our ultimate guide when preparing to charter a yacht on the West Mediterranean Sea for a vacation of a lifetime.
Get Booking Early
The high season usually has many customers looking for crewed charters. While this largely depends on the selected destination, it is safe to secure your yacht long before everyone comes running. The earlier you book, the more the options you have at hand for your vacation.
There are several premium locations such as the Monaco or the British Virgin Islands, you may have to book your spot up to a year in advance. This is because these places fill with vacationers every other high season.
Try the Unchartered Waters
There are many popular destinations around the world where everyone wants to visit. Unfortunately, you are likely to be faced with large crowds, inability to access some centres and very high rates for basic services. If you are flexible, you may consider the unbeaten path; secluded, remote islands for your fun. You get to enjoy the chilly, clear waters of the Caribbean or the vibrant energetic feel of the Mediterranean. When enjoying your trip, you get to view, undeniably beautiful landscape and interact with amazing cultures.
You can consider places in Western Mediterranean Sea such as Genoa, Naples, Florence, Portofino, Capri, Sorrento, and Venice. In France, there are Marseille, Monaco, Corsica, St. Tropez, Nice, Sete, and Villefranch. There are many more amazing destinations out there for people who would like to explore the world.
Plan to Make the Most of the Water
A yacht vacation is a golden period to enjoy the very best that the sea has to offer. Therefore, get ready to enjoy amazing experiences in the water. There is a wide range of water toys available for crewed charters such as jet skis, kayaks, snorkel equipment, slide and inflatables. If the yatch does not have some equipment and you need to have it in your trip, it can always be arranged for you. Just let the charter company know about it in advance.
On the other hand, if you are one of the people that love scuba diving, most yacht companies have the equipment on board. Otherwise, the same can be arranged with local partners in the destinations you visit. You can also learn a new water game while on your trip.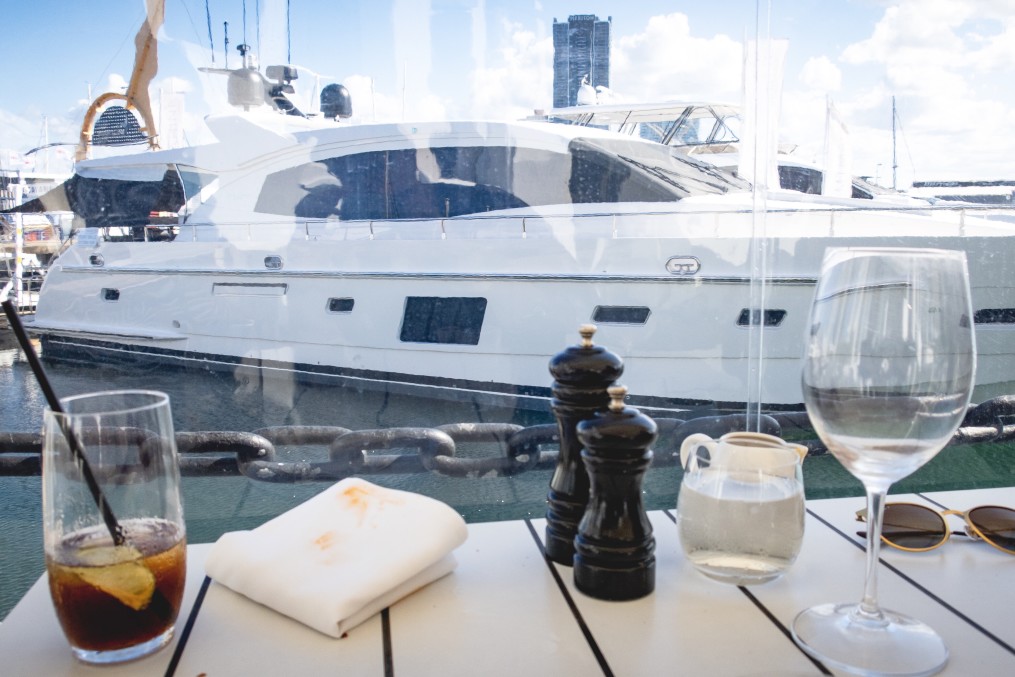 Choose the Right Crew and Yacht
All yachts are not made equal. They have different occupancy limits, facilities, lounging space, amenities, price tags and cruising capabilities. Power yachts and catamarans are usually more expensive than sail yachts. On the other hand, there are differences in the provisioning in the yacht. There are companies that offer all inclusive cruises including fuel, drink, drink and other on-board services. However, you may not have much choice while on board.
Most of the companies offer standard items at the base fee but there may be plus expenses for luxury and premium products such as specialty drinks, exotic food, docking, scuba diving and other small unrelated fees. There are also + plus-expenses yacht charters where the crew sets a price for all the expenses on the yacht with food and additional items priced separately.
Finally, there are charters that require you to do all the provisioning, which includes supplying your own foods and drinks. You can also go for a full staff that does everything from housekeeping to full on-board service or go for captain only offers where you do all the other work yourself.
Cash and Tipping
It is important that you have some local currency of the destination before you start your trip. This caters for small expenses at stop-overs where you may not use your card. Luckily, most of the popular destinations accept major currencies such as the US dollar, pound and the Euro. Many exotic places also allow you to use your cards. You should also know the tipping etiquette of the destination and the cruising firm. In most places, a 15%-20%+ of the charter price is the custom in many places.
What to Pack
When it comes to sailing, there isn't space to carry lots of luggage. Therefore, you should always pack light. If you are headed to a warm-temperature destination, consider a few warm clothes and many lighter ones. You may also want to check the weather forecasts to know what else you need for your trip.
Apart from the clothing, you should consider carrying dark shades, lots of sunscreen and a wide-brim hat to protect your skin from the effects of UV light. You should also come with a camera to capture all the beautiful moments in your vacation. Smartphones may have cool cameras but are not reliable for long-term photo and footage capture. Do not forget chargers, SD cards and extra batteries to keep running throughout the trip.
If you are taking any prescription, bring enough medication with you to cover the entire vacation. You may have problems getting the medicine in some destinations. Besides, you may want to carry any medical records for terminal conditions and other conditions such as diabetes, high blood sugar, autoimmune problems and renal problems. They may come in handy if you experience problems while on the trip.
Every yacht has a first aid kit on board. However, it is good to come with additional braces, bandages, pain relievers and band aids. You may also come with allergy medication if prone to some allergic reactions to specific foods or environments.
Do not try to be perfect for your trip. After all, your aim is to enjoy the trip. If you pick a reputable yacht company and carry your essentials, you are going to have fun of your lifetime with friends and family. Start planning early and enjoy the vacation!